Student Life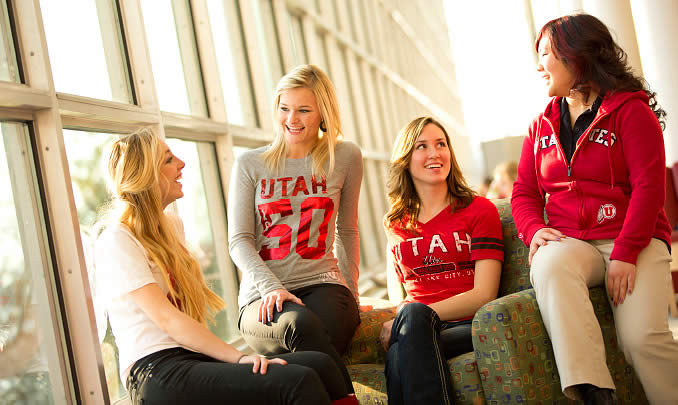 While academics rule the day, the experiences outside of class is a major part to life at the U. Around campus, extracurricular activities abound with hundreds of clubs and student groups, ranging from the serious and studious (like, the Park Debate Society) to the adrenaline-filled and heart-pumping (see Freeskier Society), with nearly everything in between.
Whether it's the annual fall or spring campus concerts (Redfest and Grand Kerfuffle, respectively), one of the many Crimson Nights held at the Union throughout the year, powder days in the Wasatch Mountains, weekend road trips to Utah's red rock wonderlands, or screaming silly in The MUSS, once classes let out, our students are just getting started!
Get involved:
Housing & Dining:
FIND A STUDENT ORGANIZATION
With hundreds of student groups on campus, you're bound to find one that interests you.